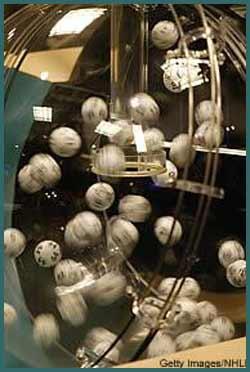 We thought it would be fun to take a preliminary look at some of the possibilities for the draw of the UEFA Champions League Round of 16 matchups that will take place Friday. It's not as inane as you might think when you consider the following:




Teams from the same country cannot be drawn against each other


Teams that were in the same group cannot face each other in the Round of 16


That leaves us with the following scenarios (in order of their
Top 25 ranking
):
1. FC Barcelona
Chelsea, Inter Milan, Lyon or Arsenal.
2. Inter Milan
Barca, Liverpool, Bayern Munich or Porto.
3. Liverpool
Inter Milan, Sporting Lisbon, Lyon, Real Madrid or Villareal.
4. Juventus
Chelsea, Sporting Lisbon, Lyon, Villareal, Atletico Madrid or Arsenal.
5. Bayern Munich
Every second-placed team but Lyon.
6. Chelsea
Panathinaikos, Barcelona, Bayern, Porto or Juventus.
7. Manchester United
Sporting, Inter, Atletico Madrid, Lyon or Real Madrid.
8. AS Roma
Sporting, Atletico Madrid, Villareal, Arsenal, Lyon or Real Madrid
9. Arsenal
Juventus, Bayern, Panathinaikos, Roma or Barcelona.
10. Atletico Madrid
Roma, Panathinaikos, Man United, Bayern, Porto or Juventus.
11. Villareal
Roma, Panathinaikos, Liverpool, Bayern, Porto or Juventus.
12. Real Madrid
Roma, Panathinaikos, Liverpool, Man United, Bayern or Porto.
13. Sporting Lisbon
Roma, Panathinaikos, Liverpool, Man United, Bayern or Juventus.
14. Panathinaikos
Any second placed team but Inter.
15. Olympique Lyon
Every first placed team but Bayern.
16. Porto
Chelsea, Inter, Atletico, Villareal, Lyon or Real Madrid.
As you can see, there are undoubtedly going to be some pairings that are tougher than others. This is due to Panathinaikos and Porto winning their respective groups, which gives several second-placed teams a good chance of drawing either club for the Round of 16. Take Villareal and Atletico, for example. Neither club can draw Barcelona, which is widely (and not just by us) seen as the best team in the world right now. Instead both have a very realistic shot at Panathinaikos or Porto. While Sporting Lisbon and Lyon are undoubtedly teams most first place finishers would hope to draw, it is just as likely they will be faced with Chelsea or Inter or Real Madrid.
For example, Barcelona had an easy time of it in the group stage but now their best hope is now to draw Lyon (they are precluded from getting Sporting having come from the same group). Man United is more likely to draw Inter Milan or either Madrid club than they are Sporting or Lyon. Bayern could face Chelsea or Inter or Arsenal or Real Madrid.
And then you have the possibility of some real stinker matchups. Porto and Lyon? Sporting and Panathinaikos? Both could happen. Then again, so too could the No. 1 and No. 2 teams in our rankings (Barca versus Inter). Either way, some clubs are sure to be happier with the result of the draw than others. If they deny it they're lying.