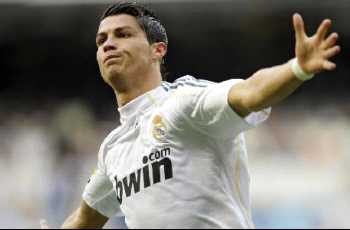 Just like that, Real Madrid's $400 million gamble goes up in smoke. Oh sure, los blancos could still win the Spanish league. In fact, at this point they'd have to be favorites given that they sit first (on goal difference at least) and happen to host the season's last game with Barcelona. But that will be of little condolence. This year's Real Madrid squad was assembled at great expense with the clear intent of capturing the Champions League and proclaiming itself kings of European (and thus by definition) world football.

Not gonna happen now. Not after bowing out in the first elimination round to Olympique Lyon, a team that are not even first in their own mediocre domestic league. Not after being thoroughly embarrassed by a French club whose best days were said to be behind it. With one fell swoop, over the course of a single afternoon (evening in Europe), Real Madrid become poster boys for the truism that money can't buy championships.

The result simply boggles the mind. Lyon were hot coming into the matchup but this was Real Madrid we were talking about. The Galacticos! Sure, they choked away the first leg 1-0 but that left plenty of margin for error in the home round. All they had to do is win by two goals. Against a team that sit fourth in the French league, behind stalwarts Montpellier and Auxerre. I mean seriously, how difficult could it be? Especially after Real had shown their merit in a 3-2 come-from-behind win over Sevilla on the weekend?

Very difficult, it turned out. Real huffed and puffed but could not blow Lyon's house down. This despite getting off to a dream start; in the sixth minute Cristiano Ronaldo had already put the hosts up 1-0. But they were unable to capitalize and when Miralem Pjanic scored for Lyon it meant Real had 15 minutes to score two goals.

They didn't even get one. And now they have to live with the indignity of being the most expensive failure since the last time the New York Yankees didn't win the World Series.

There are sure to be numerous explanations for why Real befell this fate. Someday, somebody might pen a Spanish version of the book The worst team money could buy. For my, um, money it all comes down to the fact that Real were not challenged sufficiently with quality competition before their fatal meeting with Lyon. Look at their latest entry in the top 25: other than a tryst with AC Milan and games with Barca, Sevilla and Valencia, the merengues faced mostly cannon fodder. And if you look at their results against said quality competition (losses to Barca and Sevilla, a draw and home loss to AC Milan) the writing was very much on the wall. This was a team that had not really been tested and was prone to fall apart when challenged by a quality foreign club it knew little about. (Why we had them this high in our Top 25 is another question entirely but we don't need to go there). After all, until a team bests one of the leaders in its field it cannot really be considered much other than a collection of individuals. In this case, filthy rich and highly-talented individuals.

Where Real goes from here is anybody's guess. Figure Manuel Pellegrini's days to be numbered. Whether he shoulders any actual blame can be debated. So can the matter of who else might do a better job (I can think of a certain German individual who once played for Tottenham Hotspur and is said to be living on a beach in California somewhere).

Photo taken from Goal.com without permission.